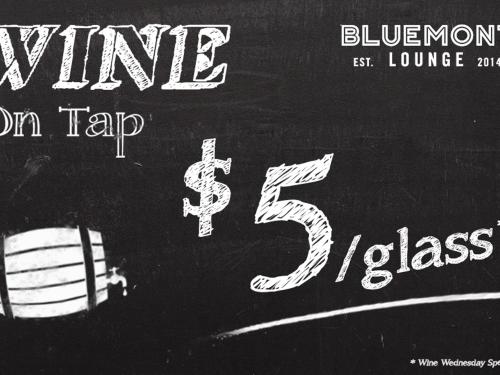 We now serve Wine on Tap. Try out one of these great selections:
*Mark West Pinot Noir
*Diseno Malbec
*Estancia Pinot Grigio
*Zardetto Brut Prosecco
Live Music Series
Join us on Thursday evening from 8-10pm for our Live Music Series. Weather pending music will be played on the Rooftop Patio.
--- ATTENTION MUSICIANS ----
We are seeking musicians to play in our series. Please email sean.stelk@bluemonthotel.com if you are interested.
Weekly Lounge Specials
Join our six week Shuffle Board League. The 2nd Summer league will start up something in late August / early September. Email lounge@bluemonthotel.com for more information or to sign up.